Agile OAK brings uniquely qualified resources & breadth of perspective. Our consultants and collaboration partners are MBA's, engineers, sourcing and facility management professionals who collectively have significant experience in the roles of FM advisors, practitioners, service providers and educators. With access to experienced & well qualified consultants in North America and Europe, we are the only Real Estate and Facility Management advisory collaboration with access to such a comprehensive and well balanced talent pool.
Michael Redding Managing Director
Michael is Managing Director of Agile OAK LLC. Prior to founding Agile OAK Michael had ten years of Facility Management Consulting experience where he developed and delivered methodologies for FM Assessments, Outsourcing, Performance Management, Organizational Design and Best Practice Implementations.
Michael has worked with a variety of Fortune 500 Companies including Wyeth Pharmaceuticals (UK & NA), Toyota, Intel, Harley-Davidson, The University of Central Missouri, J&J, Genentech, Morgan Stanley, Fifth Third Bank, Kraft Foods, P&G, Novartis, Gannett / USA Today, Phillip Morris (Europe), Merck, Lam Research, Astra Zeneca, Weyerhaeuser and the US Navy.
Michael also has over ten years of industrial manufacturing experience where he served in a variety of production management, maintenance and process engineering roles. In this capacity, he was responsible for justifying capital projects of up to $10 million, leading continuous improvement teams and supporting organizational redesign efforts.
Michael holds a Bachelor of Applied Science Degree in Chemical Engineering (University of Waterloo), a Masters of Engineering Degree (University of British Columbia) and a Masters of Business Administration (University of Toronto).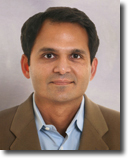 Pankaj Agarwal Director back
Pankaj is Director at Agile OAK LLC. He has fifteen years of Management Consulting experience where he has developed and delivered methodologies for Performance Improvement, Strategic Sourcing, Outsourcing, Contract Governance, Provider Management, Asset Management and Business Process Reengineering. Pankaj has worked with a variety of Fortune 500 Companies including Chubb, Fifth Third Bank, Genentech, IBM, Intel, Kraft, Merck, Procter & Gamble, Scholastic, Sprint, Toyota and Xerox.
Prior to Consulting, Pankaj spent 10 years in manufacturing and service companies. He has worked globally on a variety of projects spanning Australia, Brazil, Canada, Germany, India and the United Kingdom. He has also published several papers and made presentations at Real Estate & Facilities Management Conferences in the US and Canada.
Pankaj holds a Bachelor of Business Administration Degree in Economics (University of Wisconsin—Eau Claire) and a Master of Business Administration Degree (Joint program of The University of Michigan's Ross School of Business and College of Engineering). He is a member of the American Society of Civil Engineers and MENSA.
Steve Reynolds Director of Technology back
Steve Reynolds is Director of Technology for Agile OAK LLC. He is also the Founder and President of the Agile OAK affiliate Skystone Development Inc. (Skystone). Based in Ontario Canada, Skystone is Agile OAK's exclusive partner for the development of on-line Real Estate and Facilities Management solutions. Recent projects include the development of the online facility management "Total Cost of Ownership" benchmarking tools for the higher education sector as well as support for Agile OAK's FM2i market intelligence solutions.
Prior to founding Skystone, Steve developed custom security applications for companies such as Amax Security, Treadstone Management, and Argus Security. Later he joined Oasis Auto Complete Systems where he developed software solutions for auto dealerships. Steve holds a Computer Programming Analyst Diploma from Fanshawe College in London, Ontario.
Susan Lizarazo Business Manager back
Susan is Business Manager for Agile OAK. In this role, Susan manages all aspects of the firm's finance & accounting functions including financial reporting, payroll, tax, accounts receivable & payables as well as supporting a variety of market development activities.
Prior to joining Agile OAK Susan had ten years of experience as office and project manager with Ultra Cooling Corporation, a New York based facility management firm. In this capacity Susan developed and computerized the company's finance and accounting functions as well as supported the project management and estimating functions.
Susan has a Bachelor of Business Administration / Business Computer Information Systems from Hofstra University and is currently completing a Bachelor of Arts (Accounting) from Saint Leo University.
Our Collaboration Partners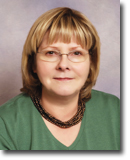 Diane MacKnight MacKnight Associates
Diane MacKnight is an Agile OAK collaboration partner and Subject Matter Expert. Diane has worked with Michael Redding in a variety of capacities over the last 10 years. Diane is a recognized national expert in the field of Real Estate and Facility Management. Practice areas are organizational assessment, facilities outsourcing, strategic and tactical facility planning, project management, leadership coaching, operational analysis and process improvement. Ms. MacKnight has over 25 years of business experience with focus in Real Estate, Facility Management and Project Management.
Before founding MacKnight Associates, Diane was Senior Vice President of Facilities at Trammell Crow Company, Vice President of Facilities at Gannett / USA Today, and has served as President of the International Facility Management Institute. Diane is also an Adjunct Professor at George Mason University where she teaches post-graduate courses in Facility Management.
Ray McKinney Chemera Consulting
Ray is a Subject Matter Expert on the regulatory aspects of pharmaceutical manufacturing. An authority on Computer Systems Validation, Ray has developed and implemented compliance remediation strategies at companies such as Schering-Plough, Boehringer-Ingelheim, and Genentech.
Ray's work has included providing strategic analysis to biotechnology start-up firms and major industry suppliers such as Emerson and Schneider Electric. In a career spanning more than 20 years, Ray started his career as a maintenance manager for ICI-Zeneca (UK) and has gained hands-on expertise in many aspects of the pharmaceutical and medical device businesses including: strategic sourcing within the biologics sector; Manufacturing Execution Systems (MES); Building Management Systems (BMS); laboratory operations; and quality assurance at locations across North America, Europe, and Asia.
Prior to starting his own business, Chemera Consulting, Ray was President & CEO of Heinkel USA Inc., a key systems supplier to the active pharmaceutical ingredient business. He holds an MBA from Columbia University and a B.Eng (Mechanical Engineering) from the University of Strathclyde in Scotland.